Latest News
Pay on line for your coaching...
(January 02, 2021)
---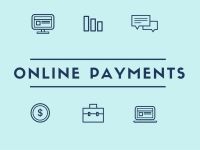 There are many ways to pay people these days, cash now frowned up due to contamination (rightly so) has seen its day, bank transfers are great except for people who "forget" to send their owed money, and lets not forget our old friend the cheque, no longer accepted in most places, especially not with me.
I have tried numerous options for people to pay and my card machine I used was a great addition, however due to doing more online coaching, Zoom etc, and offering video analysis, quite often there is no way to accept this method, so I have added online card payments now, operated through WorldPay, a tried and trusted company who have a fabulous, safe, reputation you can be assured that when you pay online (on here) your details are kept safe and secure.
So the next time you want to book something, why not take a look at the options available in my "booking" area? Lots of offers also to be had over there too!