A review of 2016....
Posted on
My 2016 round up…
As it seems to be the customary thing to do these days, here is a brief review of 2016 at Kilminster HQ!
This year has been a real whirlwind, from starting with rocky all over again following his field fall late 2015, to competing at Novice within the year was one of my own personal highlights. Only a handful of competitions were contested, but every competition brought home a ribbon, with positive comments, always a bonus!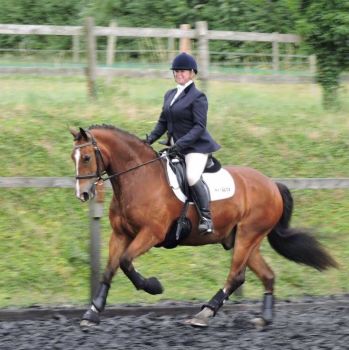 My client base has increased beyond belief, and continues to do so, which I feel very proud of. The downside to this has been the increased lack of time to do rocky the justice he deserved, and after much deliberation I had to move him to full livery, which you can read all about in another blog I wrote dedicated to that, currently he is happy and chilled there, however time is still short!
A major highlight was featuring on Equestrian Pro TV, I am hoping to be able to continue this in 2017.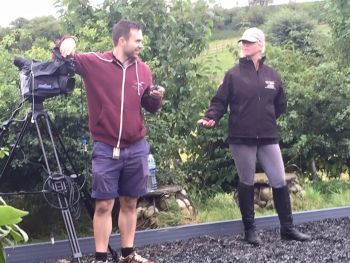 I was yet again lucky enough to have the support from major companies, namely Nettex, EquiAmi, Promotion Designs and through our own shop Kilminsters Equestrian and Pet Supplies, all of whom have provided rocky and I with products which we have both absolutely loved. A simple thank you is nowhere near enough for them.
On the client front, it has given me enormous pleasure to see how much my riders have improved in 2016, whether it be on the competition front, many wins and placings at new levels in both dressage and show jumping for the majority, also for my "everyday riders" who ride to improve for the general wellbeing of their horses, and some who are working towards their competition debuts soon. A good majority of the new clients who have found me this past year have come to me with some "tricky" horses, one in particular I met early in the year, my first sight of them was seeing the horses quarters leaving down the long side of the school at mac9 with it virtually setting itself up to jump out the school at the other end!! WOW, ok, "this is going to need some careful planning" were my thoughts, although the owner expected me to walk away and never return!! However after months of very careful planning the progress made meant she managed to attend her first ever dressage competition and bring home a ribbon very recently, these moments make the cringeworthy ones seem completely irrelevant. Another rider has also made a huge leap forward in their training journey and made a massive impression at Novice level, when only a few months ago a canter on a circle was, well lets say – peek through closed fingers !! There are a fair few more "tricky" ones I have had the joy of working with, and will continue to do so, and I do say that meaningfully as I thoroughly enjoy working with these combinations and seeing them flourish.
Attending the National Convention as well as the Central Dressage day with Stephen Clarke were both training highlights for me, so much learned, sadly would have liked to have put more into practice with Rocky, but there is always 2017 for that! Knowledge doesn't leave you, it just sits there awaiting you to call up on it.
On a personal front, lots changed for me, including some very untimed hospital stays, not through falling off either! So there's some things I don't want to be recalling too soon!!
So what's in store for 2017? Well, as I write this, I have no personal plans, apart from staying away from hospitals!! Joking apart, I am looking at furthering my own knowledge in various areas, mainly the dressage one though, and would like to apply these things to my coaching and training. Plans for Rocky are to be fit and well and hopefully contest at least an elementary before the end of 2017, soundness and fitness depending. I hope my client base will continue to grow at the rate it is, with the introduction of more clinics out of my current area, so if you would like to host one, please let me know!
So there you have it, a rather sedentary, although I'm not sure how, as it certainly felt different, review of 2016! No more to add other than to say again, a massive thank you to my supporters, both on the sponsorship front, and my social media followers, my friends and family and of course to Rocky who makes getting out of bed each day worthwhile.
Happy New Year everyone!