Horse & Hound's Social Media of the Week Winner goes to....
Posted on
Well, since I last wrote a blog, a few days ago and promising to be more organised with them, I had been thinking about what to start with, then this happened...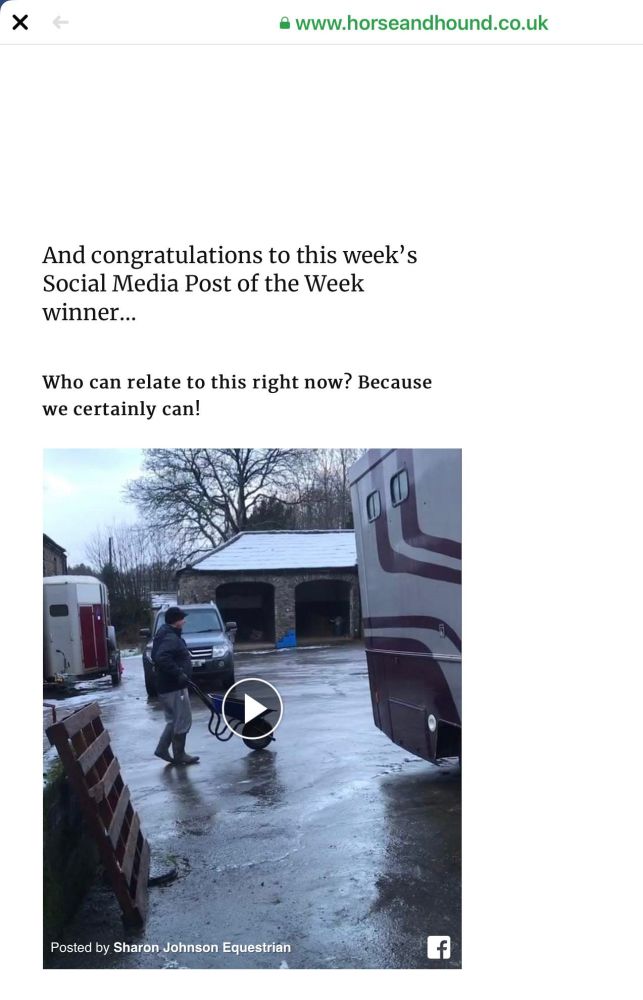 So you are probably wondering what happened to make us the weeks winner, well here it is in all its glory...
You can read all about what happened to cause this hilarious mayhem over on our Facebook page.
There have been many suggestions of what would a Michael Jackson themed musical overlay sound like, (especially considering the excellent moonwalking shown!) well, I have gone with Billy Jean, however for copyright purposes I cannot (sadly!) share this with you, but try this, play the video on one device while another plays Billy Jean..... your welcome! (You will see why when you've done it)
Someone also asked "I wonder what the dog was saying" well judging by her head tilt look I reckon something like "What ARE you doing stoopid Hooman!"
Please feel free to contribute, once you have stopped laughing, via any of our social media channels, it has over 12k views and in these incredibly troublesome times we live in, who'd have thought a 33 second spur of the moment clip could bring so much laughter. Enjoy!
P.s. I am still working on other blog content, but what a great place to start :)