Latest News
***NEW YEARS DAY OFFER £10.00 TRAINING SESSIONS***
(January 01, 2017)
---
***SPECIAL OFFER FOR ONE DAY ONLY***
**NEW YEARS DAY £10.00 SESSIONS**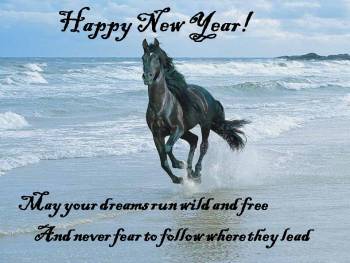 Why not start 2017 with the one you love, yes I mean your horse!
For one day only, I am offering you the chance to start 2017 in a positive and productive way, at a massive discount!
This offer is open to everyone within 15 miles of SP10 3HD,(for riders outside this area there will be an additional charge to cover fuel), old or new clients, and is on a strictly first come, first served basis. Riders with transport may take the opportunity to come to the arena (20x60 sand/rubber surfaced) at Homestead Farm, just say when booking.
New clients wanting to take advantage of this offer, please note you will need to complete the forms here.
Sessions will be availble from dawn till dusk, or later if you have lights!!
To book, simply complete the booking form here.
Terms & Conditions apply, view here.
For any further information, or to book directly, please call Sharon on 07789512433.