Latest News
Half Price Coaching sessions... And something for my regulars too!
(July 20, 2020)
---
OFFERS FOR NEW AND REGULAR CLIENTS...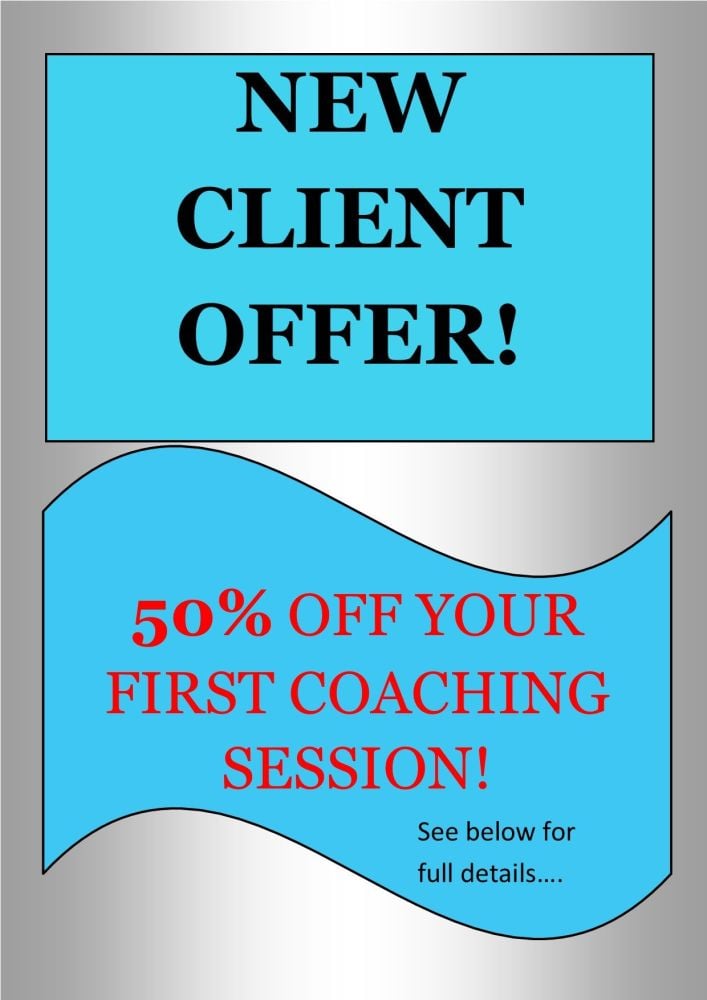 All new clients can take advantage of a HALF PRICE coaching session!
Trying a new coach can be a daunting experience at the best of times, lets face it we have all tried a few before settling on one who we work well with, right? Then there are the costs involved, with freelance coaches charging a range of prices, sometimes their charges can seem offputting when you just want to try them, so to try and help this, I am offering ALL new clients a HALF PRICE session, hopefully this will ease the financial quandary!
As a way of helping those who are already being coached by myself I am also offering you the chance of a HALF PRICE session, yes really! All you have to do is recommend someone, and once that person books and pays for their session, with reference to you recommending them, your next session will be HALF PRICE!
A win win for everyone!
These offers have no time limit, and are available immediately, just contact me to arrange your half price session :)