Latest News
Gift Vouchers!
(December 16, 2021)
---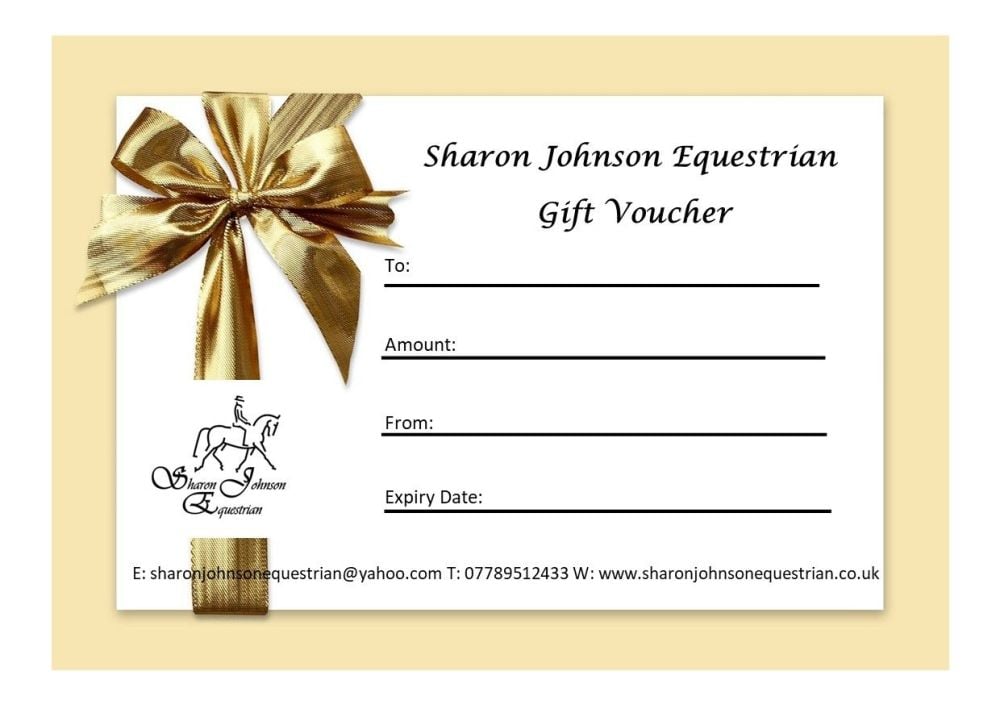 Gift Vouchers Now Available!
Are you looking for a unique gift? One which you can personalise? One which you can choose your amount? Well, how about a Gift Voucher?
These vouchers are available year-round, however Christmas is a very popular time for them, especially as you can choose the amount to suit your budget, so perhaps a £10 voucher towards a lesson or clinic? Or how about £50 and the lucky recipient can choose what they want to do with that?
Whatever your budget, a voucher is the perfect present, and comes with a standard 3 months from purchase date to use it in too, so there's no pressure to use it immediately!
You can purchase your voucher simply by contacting us, and then it's up to you whether you print it at home or want it sending to the recipient directly from us via email, just let us know when you purchase.
Contact us via any of the following methods:
If you need the voucher before Christmas, please let us know as soon as possible!