2020, WHAT.A.YEAR!!
Posted on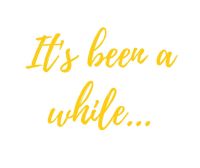 It has been a whole year since my last blog.... Now, considering how truly catastrophic 2020 was as a year you'd think I had all the time in the world to write loads of blogs right? Wrong!
I will always look back on 2020 as the year that changed many things, like most people will, not always for the good either.
At the beginning of the year my Pet shop started its final year of trading, too many reasons to write about, but by June it was pretty much gone.
During that time we all began to hear more and more about "Coronavirus" and the whole country ground to a halt, coaching included. The first time in many years I found myself twiddling my thumbs and spending more time thinking about the future, and grooming Jasper!
Now, half way through a torrid year why would I think it a good idea to expand my herd? Well simply because thats what I do!! The breeders of my beloved Rocky, and my exciting Jasper, bred another foal, a direct brother to Rocky. So in my "Wisdom" and with an overwhelming desire to scratch an itch that has been itching since Rocky went over rainbow bridge, I bought him - you knew that was coming right!- Malachite will never ever replace Rocky, nothing ever could, but the desire to know whether what happened was circumstantial or just bloody bad luck was just too much. So in August, Malachite arrived.
Then just because 2020 hadn't finished throwing curve balls around, stuff happened and we relocated to North Yorkshire - as you do - all horses, cats, my trusty sidekick chloe, guinea pigs and goldfish!
Now in the interim between moving and buying Malachite, I also bought two welsh mountain ponies as my herd simply wasn't big enough *LOL* Not really, I adore my ponies and showing and breeding quality ponies has always been an underlying passion, I just never had any luck with land previously.
So with 4 horses and my menagerie of animals, a new location, a new home, a new yard, basically a life I had to adjust to, however no immediate coaching available it was comforting to have my lovely clients from Hampshire to still coach, how? well, thats where COVID actually had a positive, it opened up the world of REMOTE COACHING, something coaches started using cautiously but now has become almost the "normal" way to keep our clients motivated and on track with their training. So I have become a Zoom coach! Who knew?! Strangely this has been probably the best thing to happen because when you are trying to work out where to buy your groceries, who to speak to when your house leaks (yes that happened!) who to approach to get your feed and bedding etc, sitting down to do a Zoom lesson is like therapy! You know your clients, you know their horses and for 45 minutes its sanctuary.
Strangely something I have noticed is a massive improvement in each and every clients training, and the thing that is the most common between them all is one simply factor, there is just that rider and that horse in the arena at that moment in time and the horses aren't getting distracted by a "body" in the corner. Now as a coach we don't wander and get in the way, so you would think that we wouldn't make a big "negative" difference when we are striving for improvement, but after each lesson I write my own self reflective feedback and the "no extra body" in the corner has been a real eye opener. Weird eh?
So what have I done since moving apart from what was mentioned? Well in true Sharon style I contracted COVID (yes really and spent time in Darlington Hospital), thankfully all recovered now except a strange tiredness every now and again. More positively I had to change "Areas" for my British Dressage Membership which led me to the Northern area, it was great to be involved in the BD Northen Show a few weeks ago, meeting some old friends from years ago and getting to meet new friends along the way. I also managed to meet some incredibly lovely people locally, one of whom is now my vet and I groom for them at their Thoroughbred stud up on a very very high hill in the dales. Playing with foals, what's not to love about that?!!
It wasn't all bad 2020, yes it was challenging, but one thing sticks out more than anything else I have mentioned and that was being able to ride again, you may recall I had a troublesome knee which caused immense pain, well it got to the point it was unbearable and frankly quite dangerous as it would lock up with no warning and usually at very inconvenient moments, like walking up or downstairs, causing me to fall. Now if it wasn't for a client of mine who's husband, a surgeon, agreed to take a look I would still be unable to walk or do anything really, long story, very boring so in a nutshell we discovered it was artheritis and the kneecap was ruined, so we had to arrange surgery on it. Soooo after all that and almost 18months later just before christmas I hacked out on a friends gorgeous pony, and let me say, you can keep your expensive gifts, being sat on a horse, my knee behaving, and pain free was the best gift I have ever had!
Anyway, it is now January the 2nd 2021 (I know a bit behind with my review!) and what does 2021 hold for me? Well I would love to say lots of shows, but as 2020 didn't see us attend a single one, COVID still around and showing no signs of slowing down, for the moment I am enjoying just having horses in my life, fortunate that we have survived and got through a very tough 2020.
I will endeavour to not leave it a whole year before my next blog update, I love sharing our journey with you all, and love it even more reading about yours. So until next time, stay safe, hug your horses daily and live each day the best way you can.
Sharon, Jasper, Malachite, Sandi & Venetia.
Oh and a woof from Chloe! xxx