2017, a year of two halves.....
Posted on
2017 A year of two halves….
2017 has been a "game of two haves" to coin a phrase, the first 6 months of 2017 saw an epic battle to get my beloved Rocky right, seeing more of my vet and physio than I did of my husband! Tragically on June 28th we had to admit defeat and let him pass over rainbow bridge, a day of my life I never forget.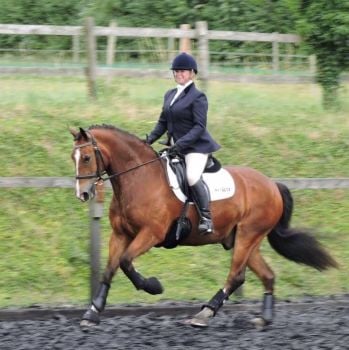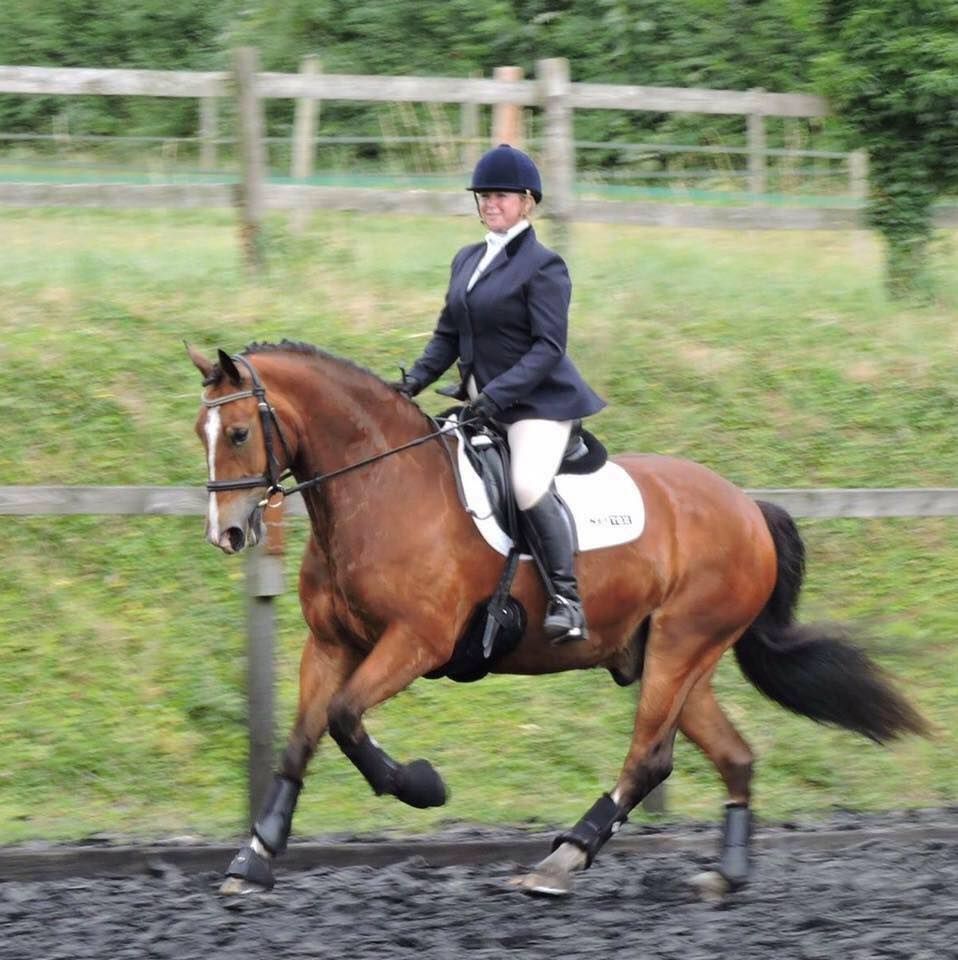 Following that day, I sold virtually everything I owned equine wise, including my lorry, as I thought that was the end of my horse owning life, but as I was still coaching I could "keep my hand in" and that would be enough for me. This was all well and good for a period of time, but the evenings when I would go to see Rocky were still empty, as were the mornings when I would hand walk him, but I still convinced myself I didn't want to own a horse again.
Coaching had reached a new level, my riders were on fire, everyone achieving more than the goals we had set for the first 8 months of 2017, and during the end of the summer holidays I suddenly had the chance to ride some of my client's horses while they went on holiday, which left me longing for more….
I managed to hold off the desire to own once again, as my lovely clients were asking me to ride theirs, it seemed a win win situation! But the evenings were still empty..
Some of my coaching highlights have to be:
· One of my young riders exceling themselves in pony club, and being chosen to represent their club in dressage and jumping, very proud of you!
· One of my very nervous riders who in February would only get on her lovely horse if I held the horse and led her round the school, but with perseverance, tears and tantrums (hers not mine lol) by August she had done her first online dressage competition and started cantering, doesn't sound much to you and I, but let me tell you this was worth more than a gold medal to this lovely lady. Extremely proud of this achievement.
· Another of my younger riders attending a pole work clinic with an International Dressage Rider and being talent spotted, ending with him asking her if she would ride for him! Not bad for a rider who literally hated Dressage!!
· Seeing every single rider over achieve with their goals, meaning we had to adjust the end goals as we had already met them!
While my riders were all out doing well I admit to feeling left out! My 2017 goals for Rocky were never going to happen and I was lost, physically and mentally, so my ever patient and caring husband suggested we go on holiday, he though I needed a break, and after some deliberating, we went to France for 8 days. I won't go into details about that as I wrote a blog about it, click here to read about that.
This brings me to the end of 2017 and what I hope for in 2018…
While the trauma of the first 6 months of 2017 will never be forgot, that ad hoc holiday suggestion from Dean turned into a blessing, as on the 15th November Harry arrived, meaning I have had to purchase most things again! My mornings and evenings are once again full and although it took my body clock a while to adjust to the ridiculously early starts, I don't regret a single moment.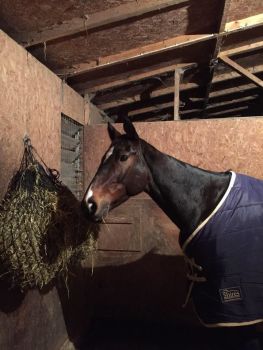 By the end of 2018 I would like to have Harry working, possibly competing Elementary, obviously this is subject to change depending on the training, but I think Elementary is a worthy goal, and would like to have him registered and competing BD. January will be goal setting time once again for my riders, and reviewing 2017, so they can all improve further and achieve much more.
2017 certainly threw its challenges at me, and I'm not too proud to say it almost broke me, but with the support of family and clients, or I should say friends, I made it through and have accidentally (!) ended up with the most wonderful horse in Harry, and a new chapter to a new book.
What are you waiting for, go and set your goals, make them achievable and make them happen, I know I will do my best to with mine!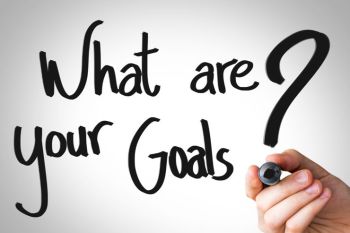 I wish you all a very Happy and Prosperous New Year. x